Norden Hall Row House relocation
des moines, ia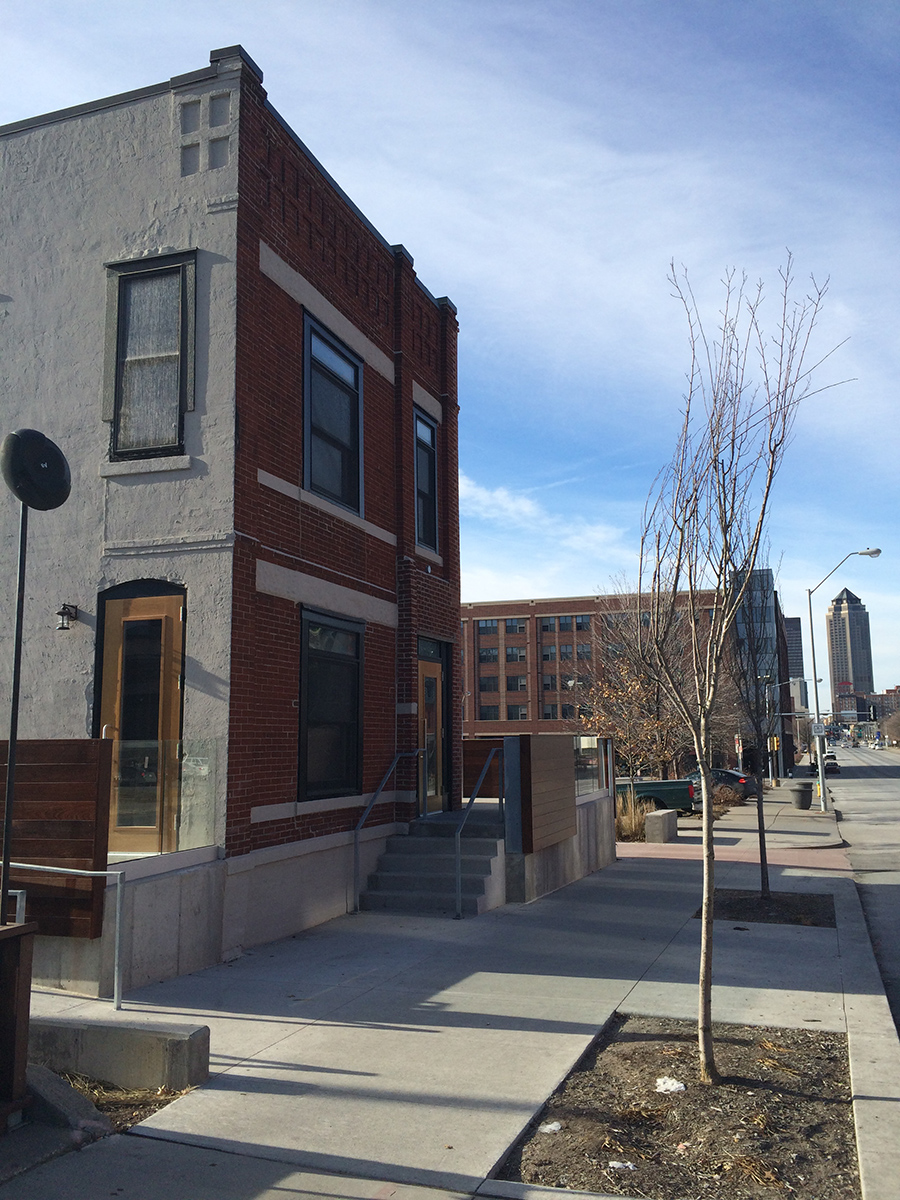 Services:
Stormwater Management
Planning and Design
Permitting and Regulatory Compliance
Service Area:
Site Development

Public/Municipal Redevelopment
Market Sector:
Norden Hall Row House, a historic 133 year-old building, was scheduled for demolition on March 27, 2013. As a result of successful efforts from the Des Moines Historical Society and a local developer, the historic row house was saved. On September 25, 2013, Norden Hall Row House was moved 4 blocks to its' new location located in the Historic East Village of Des Moines.
The design-build team was comprised of the Developer, Architect, Contractor, Urban Design, Civil Engineer, Structural Engineer, MEP Engineer, and Historic Preservation Consultant. The team worked closely to plan the preservation, rehabilitation and relocation of the row house. The project was fast tracked in order to save the building and meet approval requirements.
LT Leon served as Civil Engineer and was responsible for site improvements at the proposed site, including ADA accessibility, new pavement and parking areas, trash enclosure, grease interceptor, stormwater management, and utility services to meet City requirements. The stormwater runoff will be treated by a new aesthetically pleasing raingarden.
Norden Hall Row House was designated as a Local Landmark by the City of Des Moines in 2000.