Hy-Vee distribution center fuel & maintenance facility master plan
chariton, IA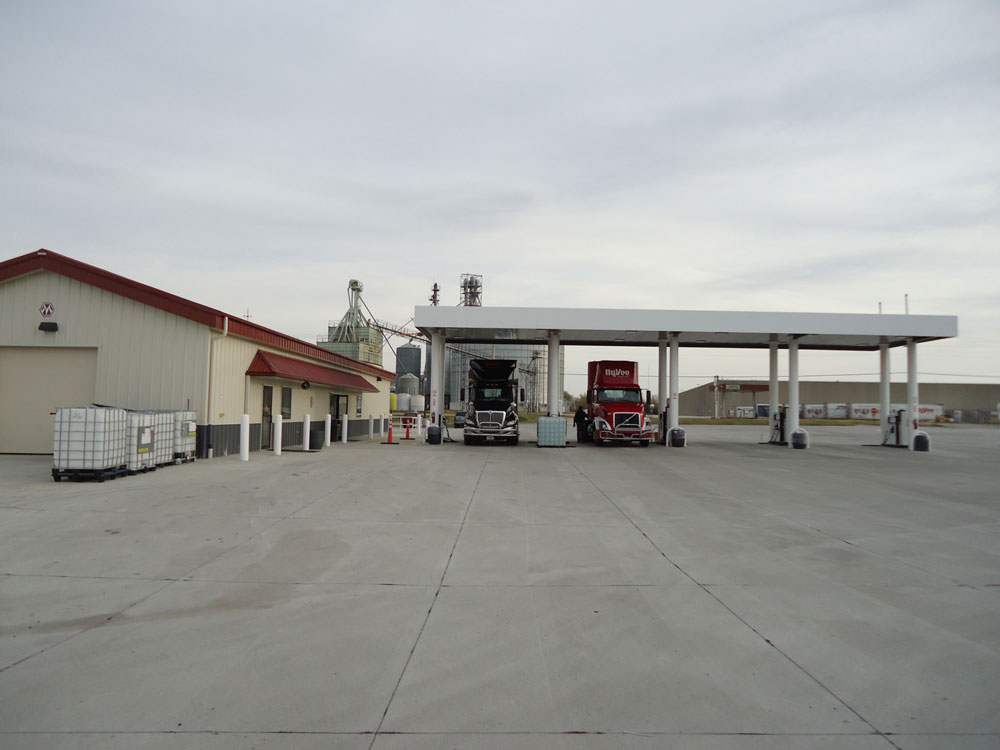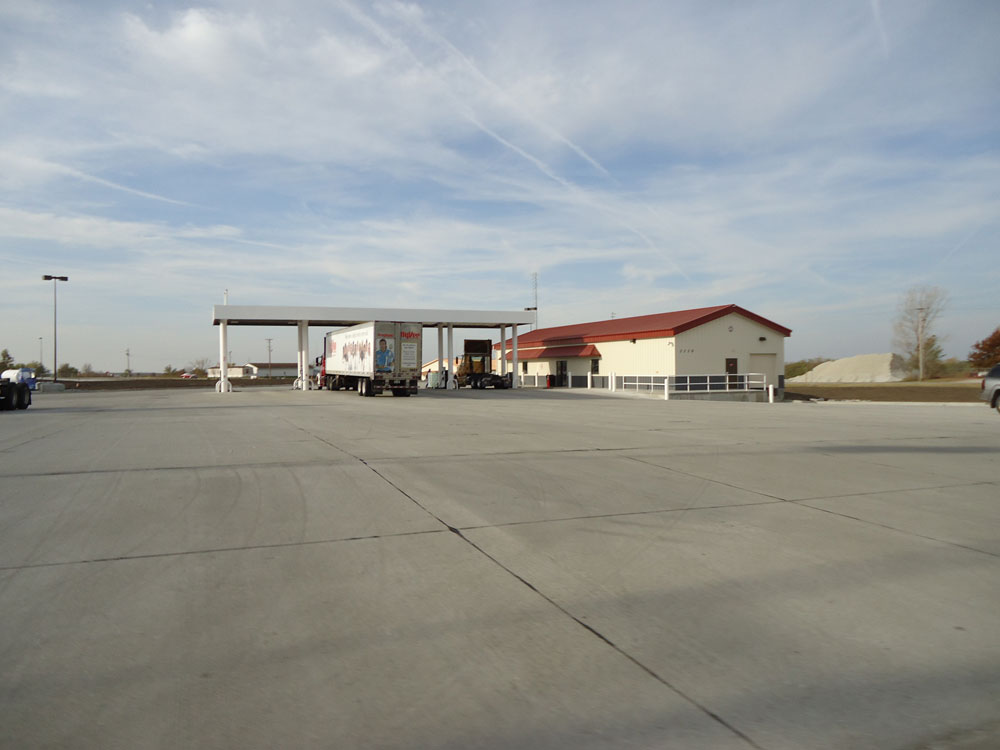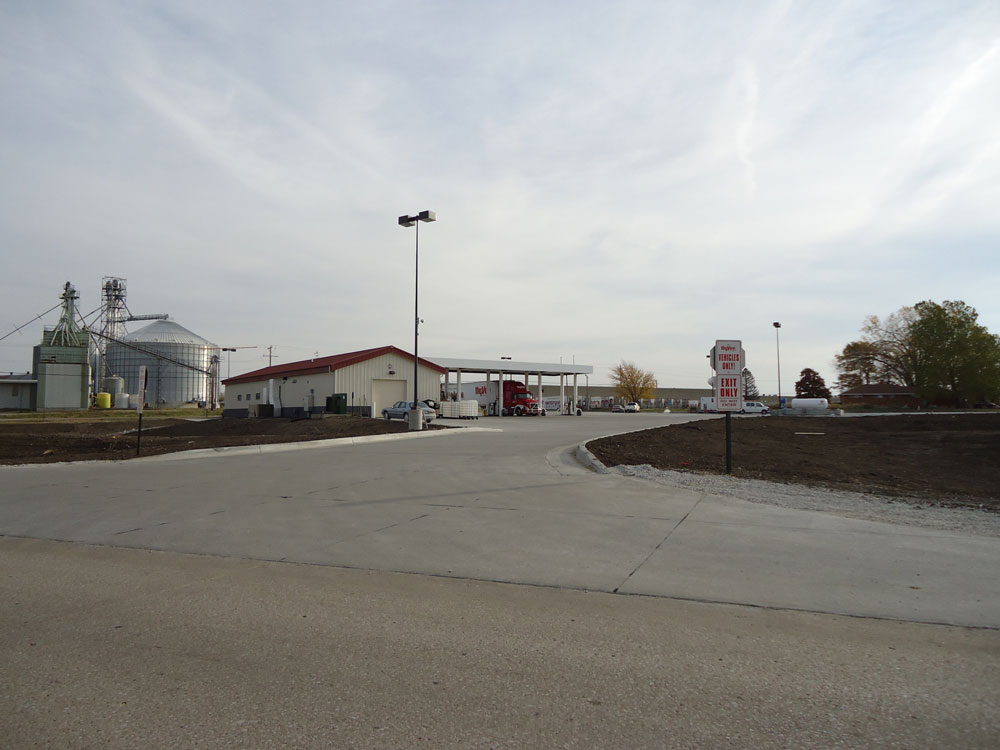 Services:
Planning and Design
SWPPP
Permitting and Regulatory Compliance
Service Area:
Market Sector:
Hy-Vee proposed to develop an existing 18-acre farm field into a new fuel, maintenance, and storage facility for their trucking distribution activities. LT Leon worked with Hy-Vee to develop a master plan with options for layouts, grading, utilities and stormwater management.
The project includes a large truck/tractor maintenance building; fuel station with pumps, canopy, and underground fuel tanks; 150 stall employee parking lot; trailer parking; and tractor parking and electrical hook ups. The construction was phased and flexible in order to modify future phases as required. The nature of this facility required that Hy-Vee consider future runoff issues from spills or other contaminants. The site was designed to drain to dry detention basins via storm sewer and grass swales. Spills and runoff can be contained and collected at these areas to prevent downstream contamination.
LT Leon was responsible for preparing the master plan layout, grading, utility design, drainage improvements for the facilities, Phase 1 construction documents, stormwater pollution prevention plan and permitting.