Fairmeadows park Stormwater improvements
West Des Moines, IA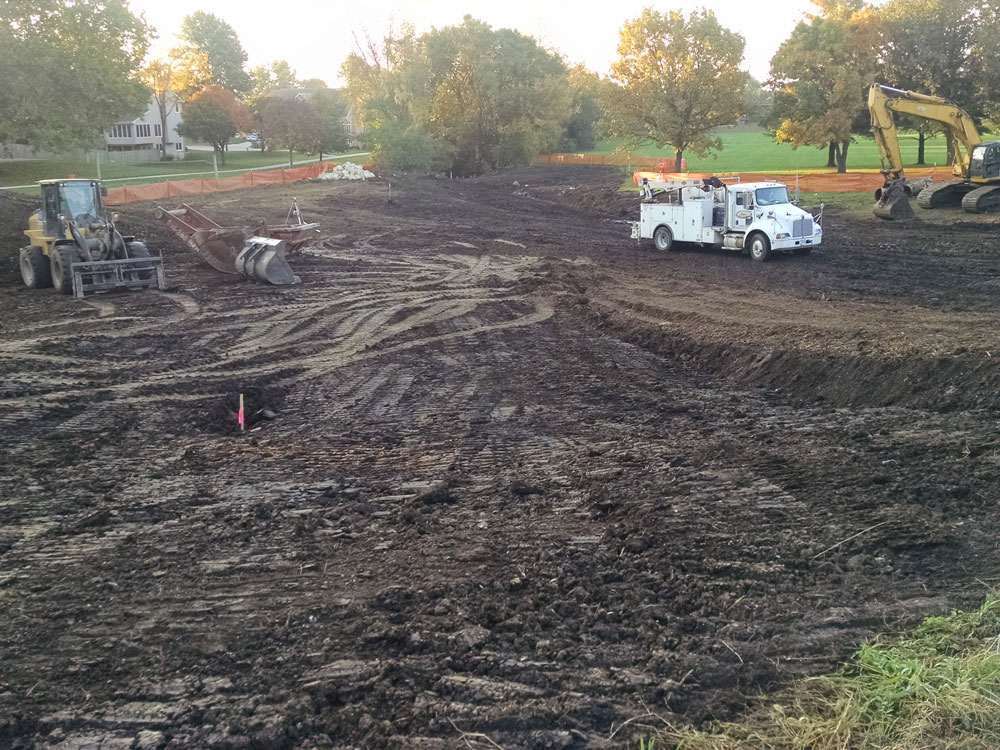 Services:
Hydrologic & Hydraulic Modeling
Stormwater Management
Planning and Design
Construction Administration
Service Area:
Water Resources

Sustainable Stormwater Management
Market Sector:
An existing 72" culvert under 22nd Street was assessed due to condition issues. Based on the deficiencies identified, multiple alternatives with cost estimates were developed. Thru a collaborative process with the City's Engineering and Parks and Recreation departments and LT Leon, a cost conscience and sustainable solution was developed to replace the culvert to address flood control and water quality goals. LT Leon provided assessment, hydrologic and hydraulic analysis, engineering design, and construction oversight services. This multi-phase project included:
Flood Reduction – Flooding concerns at the road low point and upstream were improved.
Stream Daylighting – The existing 450' culvert was replaced with 250' of new culvert and 200' of multi-stage constructed natural channel that includes riffles, pools, and flood benches.
Native Seeding – Restored the stream corridor and slopes using native seed. This provided multiple benefits: promote healthy soils, clean water and air, soil stabilization, habitat for wildlife, connect with the natural environment, and beautification.
Bioswales – A 1,400 ft2 bioswale was constructed. The bioswale, a vegetated landscaping feature planted with native plugs, was constructed downstream of the parking lot and just upstream of Fairmeadows Creek to help improve water quality by slowing, collecting, infiltrating, and filtering stormwater.
Riprap Compost Grouting – 575 yd2 of a fertile growth medium (compost) was placed within the voids of riprap for quick establishment of native vegetation.
Soil Quality Restoration (SQR) – The process of improving soil health by reducing soil compaction and increasing organic matter which in turn improves water quality by reducing the need for watering and use of fertilizers. 2.6 acres of SQR was implemented.
New Playground Areas – Two age specific-inclusive playgrounds, safety surfacing, new pedestrian walkways, and park furniture were installed.