Eastern iowa industrial center Davenport Transload Facility
DAVENPORT, IA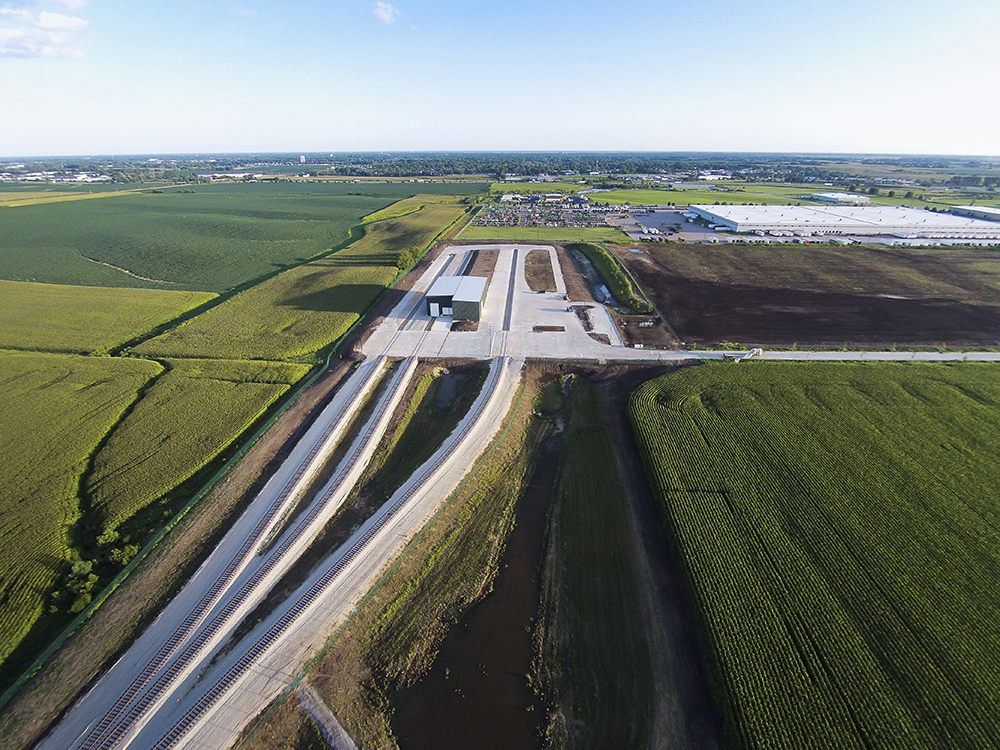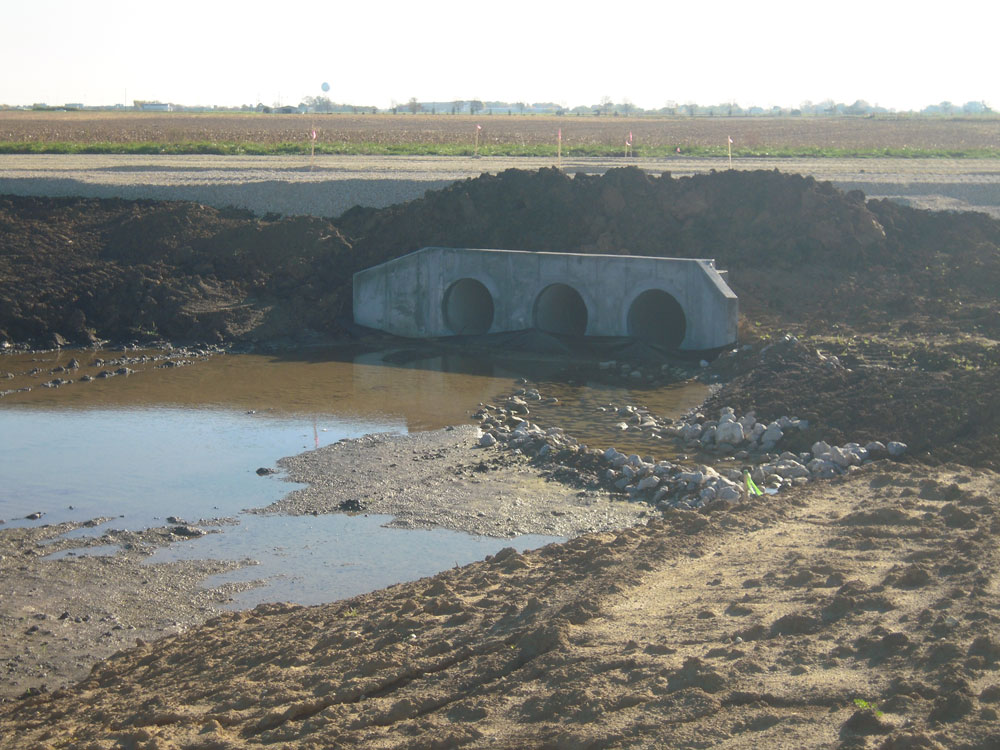 Services:
Sustainable Stormwater Management
Planning and Engineering Design
SWPPP Design
Permitting and Regulatory Compliance
Service Area:
Transportation
Water Resources
Market Sector:
LT Leon served as civil engineer and hydraulic/hydrologic engineer for the development of a new transload facility in the Eastern Iowa Industrial Center. The facility (approximately 24 acres) includes rail spurs, infrastructure, new public road, administration and warehouse buildings, and drainage improvements. The intermodal facility serves to transfer cargo between rail and truck. The project was designed with sustainability as a guiding principle.
LT Leon was responsible for access road drainage including bioswales and traditional storm sewer system; sustainable stormwater management plan; secondary containment system for potential hazmat spills; Stormwater Pollution Prevention Plan; NPDES/COSESCO permitting; and construction oversight.